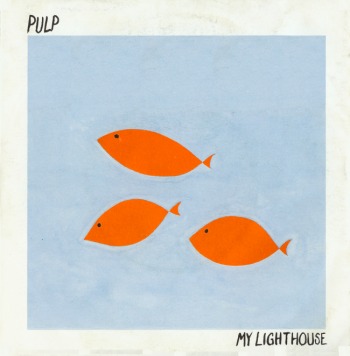 Click here to see more of the artwork
Release date: 2 May 1983
Label: Red Rhino Records
Format: 7"
Catalogue number: RED 32
My Lighthouse is Pulp's first single, released in 1983 and taken from the band's debut album It. The song is a gentle acoustic ballad, far from the disco feel that thrust the band into prominence in the early 90s.
From 'Record Collector'', December 1994:
"My Lighthouse", the best song on "It", came out as a single. It came from watching that film 'Deva' - there's a bloke living in a lighthouse, which looked cool. On the single, the drums and backing vocals were slightly louder because the idea on the album was to have the drums as quite as possible. We were definitely anti-rock at that point.