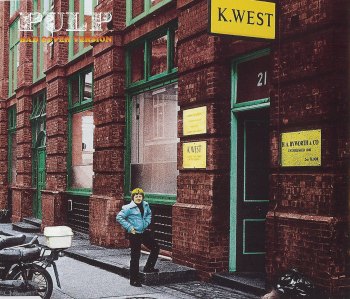 Click here to see more of the artwork
Release date: 15 April 2002
Label: Universal Island Records
Format: CD (2 versions), DVD
Recorded
Chart position: 27

(UK)
Sleeve design: Peter Saville Studio
Photography: Tony Webber
Behind the scenes footage for the DVD: Richard Burke
Date

Formats and catalogue numbers

Notes

15 April 2002

CD1 - CID794

CD2 - CIDX794

DVD - CIDV794

Original UK release.

CD1:

Yesterday

(3:51)

Forever in My Dreams

(4:23)

CD2:

DVD:
The cover, featuring a young Mark Webber, recreates the sleeve of David Bowie's 1972 album The Rise and Fall of Ziggy Stardust and The Spiders From Mars. It was taken outside furriers, K. West, at 23 Heddon Street, London, W1.
Members of the Pulp People Fan Club and the mailing list were given a free card case to keep both CDs and the DVD in.
UK Singles Chart
| Week | Date | Position |
| --- | --- | --- |
| 1 | 27 April 2002 | 27 |
| 2 | 4 May 2002 | 52 |